Get The Job Done Right
We Have Focused Solely On Customer Service, Quality Products, Attention To Detail

Our carport Services
JW Carports is a family owned and operated business spanning over 2 generations. We have been servicing Dallas, Kaufman, and Henderson counties since 1985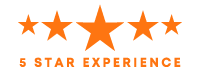 About Our Carport Company
JW Carports has been in business over 20 years. To remain competitive in today's climate we have focused solely on customer service, quality products, attention to detail, and helping you improve the value of your residential or commercial property. Our services over the years have expanded all over Texas covering Dallas, Kaufman, and Henderson Counties.
Why choose us
It is the mission of JW Carports to provide workmanship and quality service that enhances the beauty, form and function of structures in which people work, live, play, and learn.
Carports
Patio Covers
Vinyl Siding
Screened Enclosures
What our customers are saying
I recommend JW Carports to anyone
"As one who has done a lot of remodeling, furniture construction, plumbing, and welding, I thought that building my own carport would be a simple project. I began by looking at several carport kits and carport plans on the Internet. Then I computed the cost and the hassle factor involved in shipping, storage, permits, construction, inspections, etc. I decided to receive a few bids from area contractors. It became apparent that having a professional carport contractor do the job was the best way to go. Although doing it myself could possibly save $200 or $300 dollars, I wondered what I'd have when I got done. JW Carports seemed the most knowledgeable. They made excellent suggestions based on years of experience and offered the finest quality materials for the money. Because of my 20-foot span, JW Carports suggested an all-steel carport, which was the strongest and best value for the money. Heavy gauge steel members including uprights, joists, and decking were used throughout. The square steel tubing uprights are powder coated and set deep into concrete for maximum stability, strength, and durability. JW Carports also offers a wide variety of colors, so my wife was able to choose a color that blends in perfectly with the trim colors of our house. JW Carports prepared all site, elevation, and construction drawings, building permits, and city inspections–all included at no extra charge. The entire process from start to finish took three days and was completely hassle free. It would have only taken two days, but we had to wait for the city inspector to drop by, of course. I recommend JW Carports to anyone who wants a top quality carport, including family and friends, as I know that JW Carports will provide an elegant carport solution that fits your needs at the right price."
-Russ Styltz